About Academic Traditions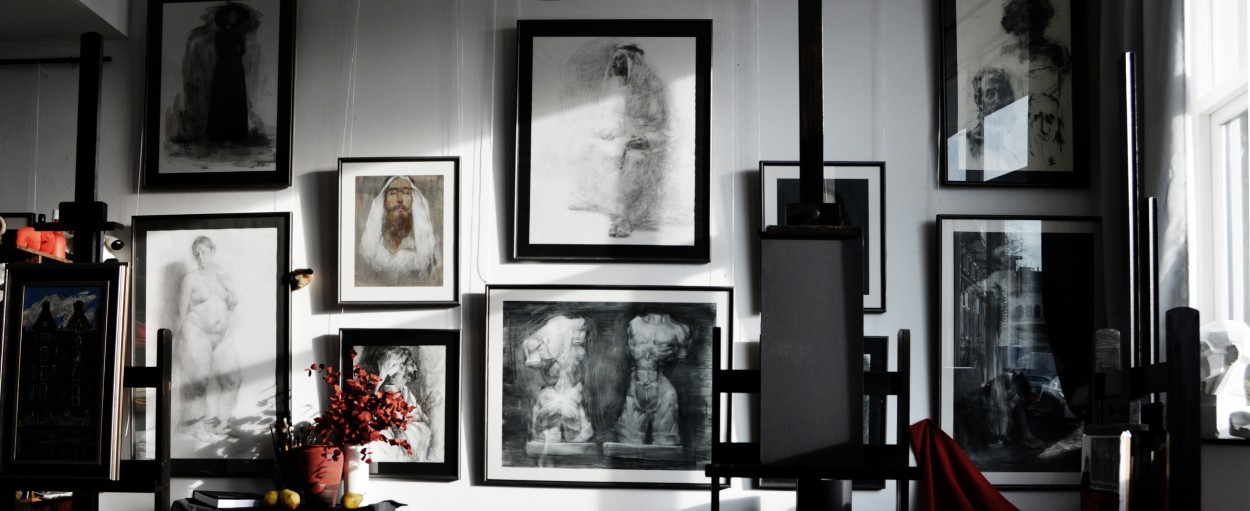 The ESSE Academy – Painting School of Anatol Ghimpu is open for the first time in the Netherlands with sincere admiration for Dutch fine art traditions and heritage, aiming to continue and develop Academic Fine Art School in European tradition. Our name "ESSE" comes from a Latin word, which means "essence" and "existence". Thereby, we envisage our educational approach not only as a set of instructions, but one's search for "essence" and "true being" through art.
The main goal is to provide participants with a non-trivial aesthetic and artistic experience, as well as a more complete insight/idea of academic fine art and visual knowledge in order to develop their artistic sense, creative abilities and more profound attitudes towards beauty. In other words, the educational process may be compared to an attempt of interaction with the world of artistic culture at a higher and more refined level, being an opportunity to develop one's professional skills on the basis of a dynamic artistic practice, implying contemplation, interpretation and artistic representation through non-standard academic and creative tasks.
Being a professional art platform, besides its primary educational goals, the ESSE Academy provides a range of art events like exhibitions, master classes and meetings on specific topics related to fine art heritage, academic traditions, Schools of art and fine art practice. In particular, our activity intends to reveal classics and modern art in its genuine allure, viewed from the perspective and context of post-classics, adequate to the contemporary condition of man.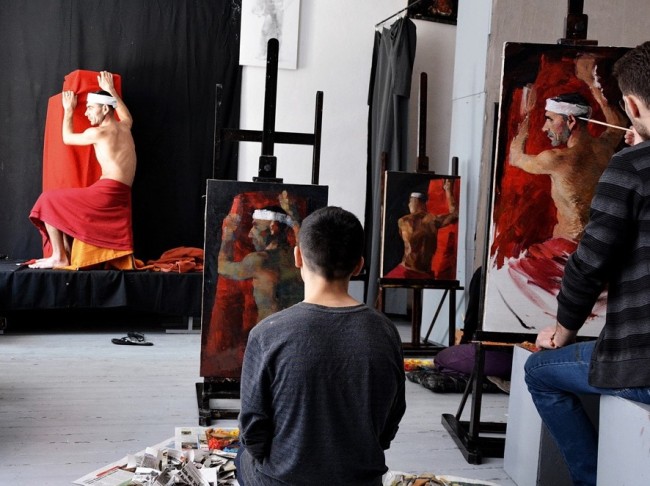 WHY "THE ESSE ACADEMY"?
The high professionalism of our teaching mastery is demonstrable through an enormous collection and examples of our students' assessment artworks, their top level of practical and technical skills, but also their artistic approaches based on objective sense of beauty, taste and meanings, who are continuing their career and education in best Academies and Universities in Fine Art and Design all over the of the Europe.
At the risk of being arrogant, we are confident that we are the best recommended professionals for those who want to understand "painting" beyond the amateurishness, trickery and speculation on the topic of creativity provided at every corner. The ESSE team is best recommended for those who are interested in professional training, gaining fundamentals of academic knowledge in easel fine arts, but also come to a personal understanding of things in the symbolic language of Fine Art, which is the most complex one existing ever.
Based on the fact that the disciplines we offer are fundamental for visual culture, they present valuable knowledge for a number of areas related to aesthetics. In particular, it is the classical education that lays the foundations of artistic thinking for a number of modern specialisations in the field of Fine Arts, Design and visual industry, such as: painting, graphics, sculpture, industrial design, graphic design, web design, interior design, marketing, architecture, animation, photography, scenography, cinematography, restoration, icon painting, book graphics, jewellery art and many other specialties that require visual literacy and artistic taste.
THE ESSE WORKSHOP
The ESSE workshop is a non-trivial location with a genuine easel fine art atmosphere, where everything is subordinated to academic trainning, being equipped with painting easels, specialized furniture, a collection of antiquarian objects, costumes and methodological materials.
The workshop is situated in Rotterdam, Schiedam and hosts an exceptional Exhibition of Academic Drawings realized by our students during past years of their studies, including sketches and long term portraits, thematic figures, as well as female and male nude.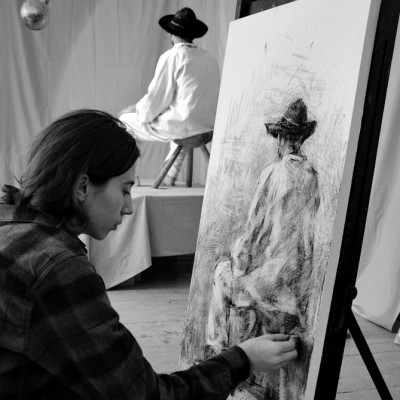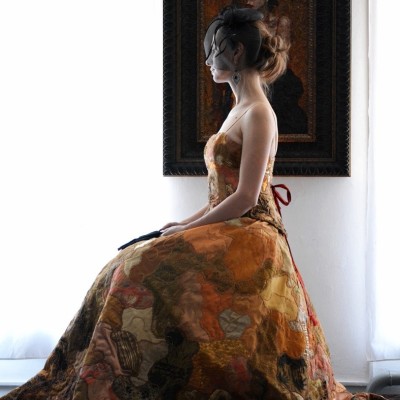 STUDY STAGINGS AND MODELS
Discussing our teaching approaches, we have to mention that each "study staging" in our workshop is, in fact, a new aesthetic experience. Each staging and model is related to Academic School high tradition, being aimed towards forming:
one's artistic perception
the ability to look and see the expressiveness of the surrounding world
along with the comprehension of foundations and academic grammar
The "study staging" in the ESSE workshop is always a different thematic, stylistic, structural, color, formal and artistic reality, which discloses a special scenography of light, color and architectonics. Meanwhile, alongside our own sense of aesthetics and conceptual understanding of art, we always enrich our educational process by being inspired from the entire world heritage of fine arts from antiquity to modern times.
PRACTICAL ANALYSIS OF ARTWORKS - THE WORLD HERITAGE
Practical analysis of world heritage artworks of painting and drawings is one of the starting points of educating and cultivating one's artistic taste through comprehension of academic foundations, various artistic solutions and aesthetic models. During our courses, participants will be able to get in touch with the artistic vision of various Art Schools and Masters of European culture, come closer to understanding of artistic and visual foundations, artistic selection and interpretation of reality, working with the high-quality methodological material developed by our team.
This kind of art practice forms a general foundation for understanding artists of different eras, movements and schools, their attitude towards reality, method of work, attention to detail, color or image. Through such practical training on methodological material, participants are able to get acquainted with best examples of The Saint Petersburg Stieglitz State Academy of Art and Design, The National Academy of Visual Arts and Architecture in Kiev (the '50s), The Russian Academy of Arts in Saint Petersburg, The Russian Academy of Arts in Moscow, Bucharest National University of Arts, The Kharkiv State Academy of Art and Design, a wide range of Western European Schools of Painting and Masters of European Painting from Petus Christus, Pieter Brueghel the Elder, Jan Vermeer, Henri Fantin Latour, Anton Azbe, Albert Edelfelt, William-Adolphe Bouguereau, Rembrandt Harmenszoon van Rijn, Frank Duveneck, Antonio Mancini, Diego Velázquez, Amedeo Modigliani, Edgar Degas, Romanian painting from Nicolae Grigorescu to Nicolae Tonitza, Corneliu Baba, Rudolf Schweitzer- Cumpăna, Russian painting from Ilya Repin, Nicolai Fechin, Philip Malyavin, Mikhail Nesterov, Abram Arkhipov, Yevsey Moiseyenko to Mark Chagall. At the same time, practical analysis is meant to catalyze the process of understanding the language, mastery, diversity and depth of the world fine art tradition.